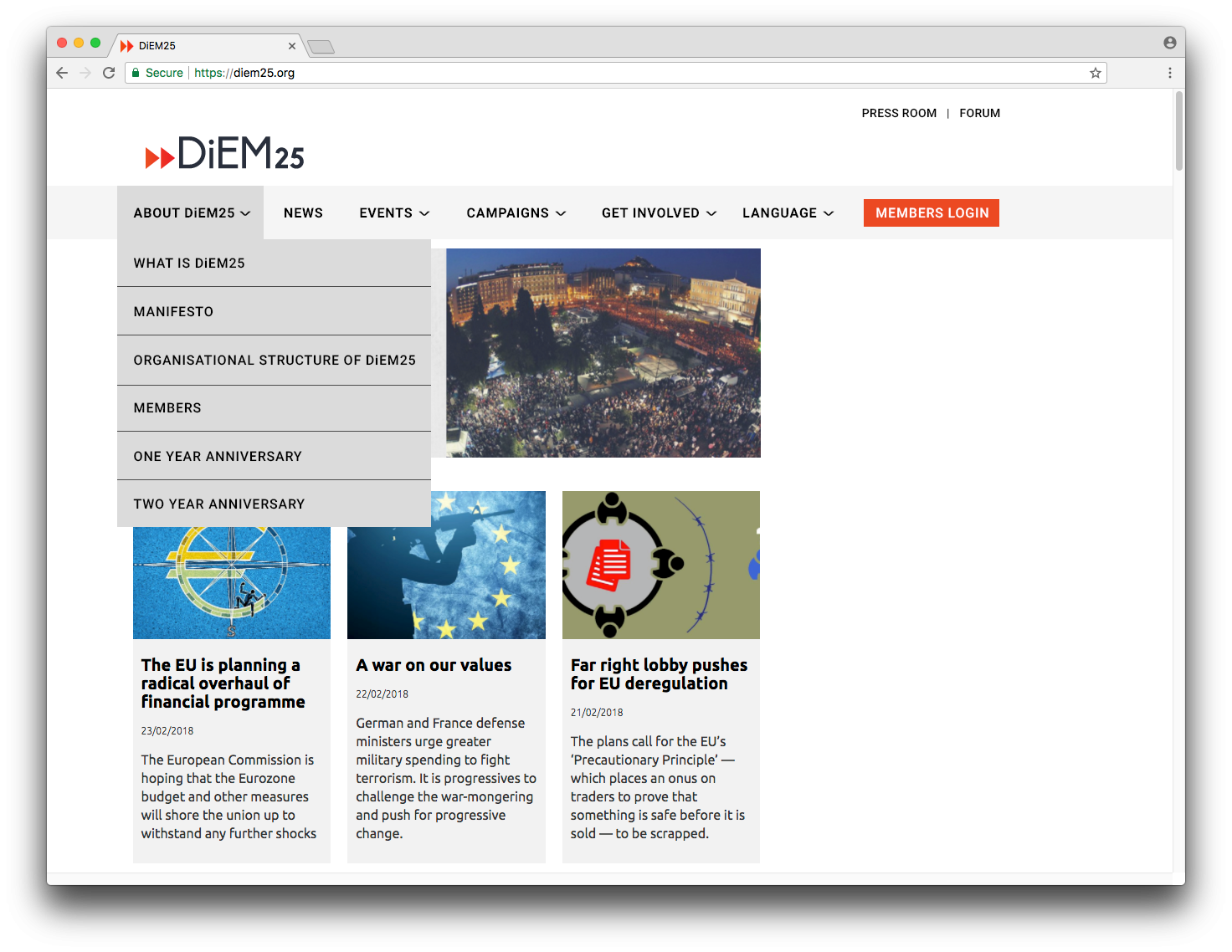 DiEM25
 is a European movement of Democrats, founded in 2015 by former Greek finance minister and economist 
Yanis Varoufakis
 and Croatian philosopher 
Srećko Horvat
. I joined DiEM25 as UX Researcher and Designer in July 2017 and I have since been working remotely with the team located around the Europe.
INFORMATION ARCHITECTURE
Treejack usability test was used with seven tasks as a way to identify possible problems with navigation. Treejack test was followed by an online card sorting study also using the existing navigation. For both tests, 
Optimal Workshop
 (user research and usability testing platform)  was used for testing and data analysis.
Treejack Test (original navigation):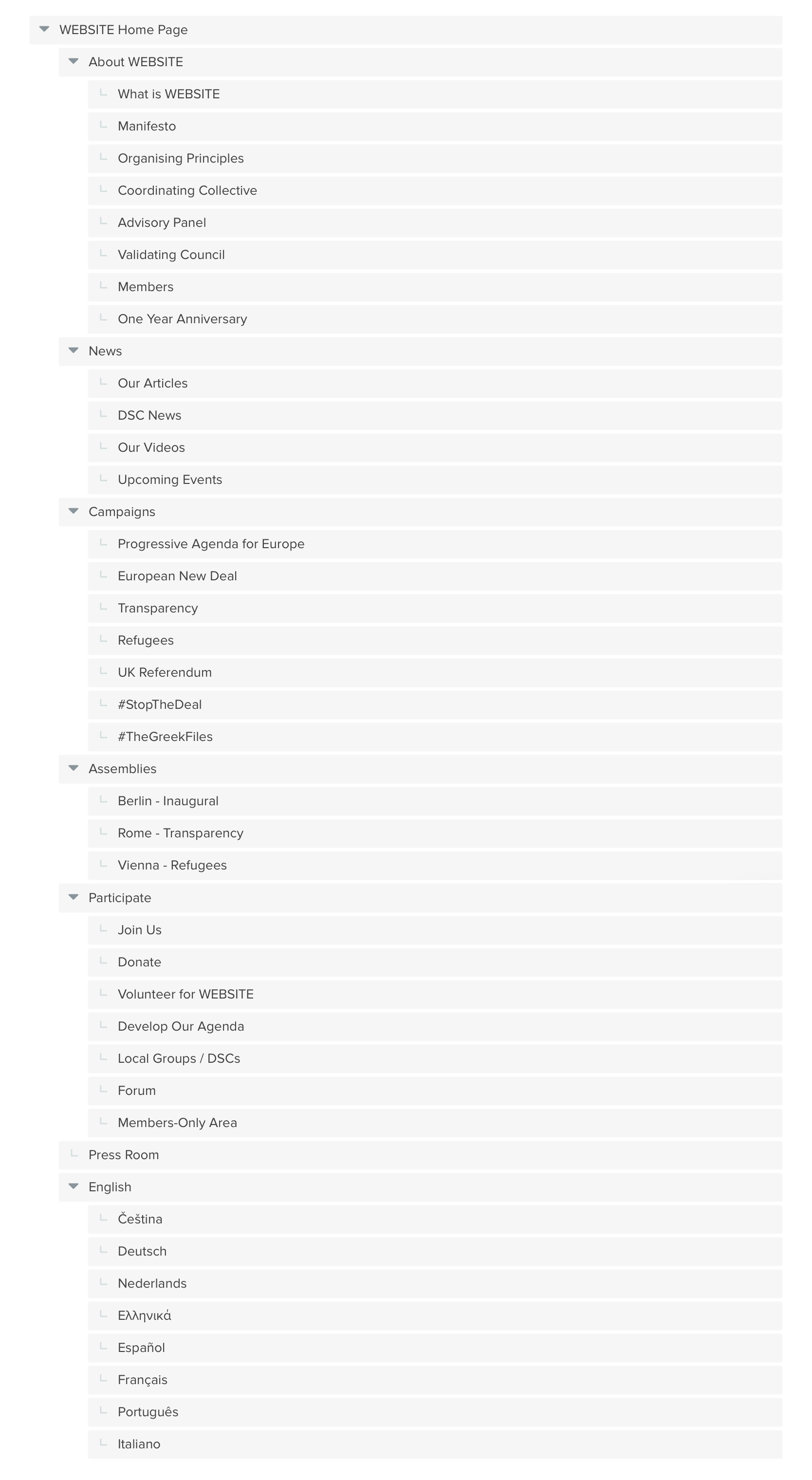 The task questions for Treejack test were composed to reflect the needs of new users that have never visited the website, returning users that are not members, and members of the DiEM25. Some additional user interviews were also conducted after the Treejack test.
Treejack results are available in PDF here: 
https://goo.gl/aNbruy
The card sorting study included 29 cards from the existing website. Due to some inconsistencies in labelling, cards have been altered slightly for better understanding without the context.
To evaluate usability of the labels
Nielsen and Norman
's content inventory framework was applied to evaluate and score categories and labels for the links.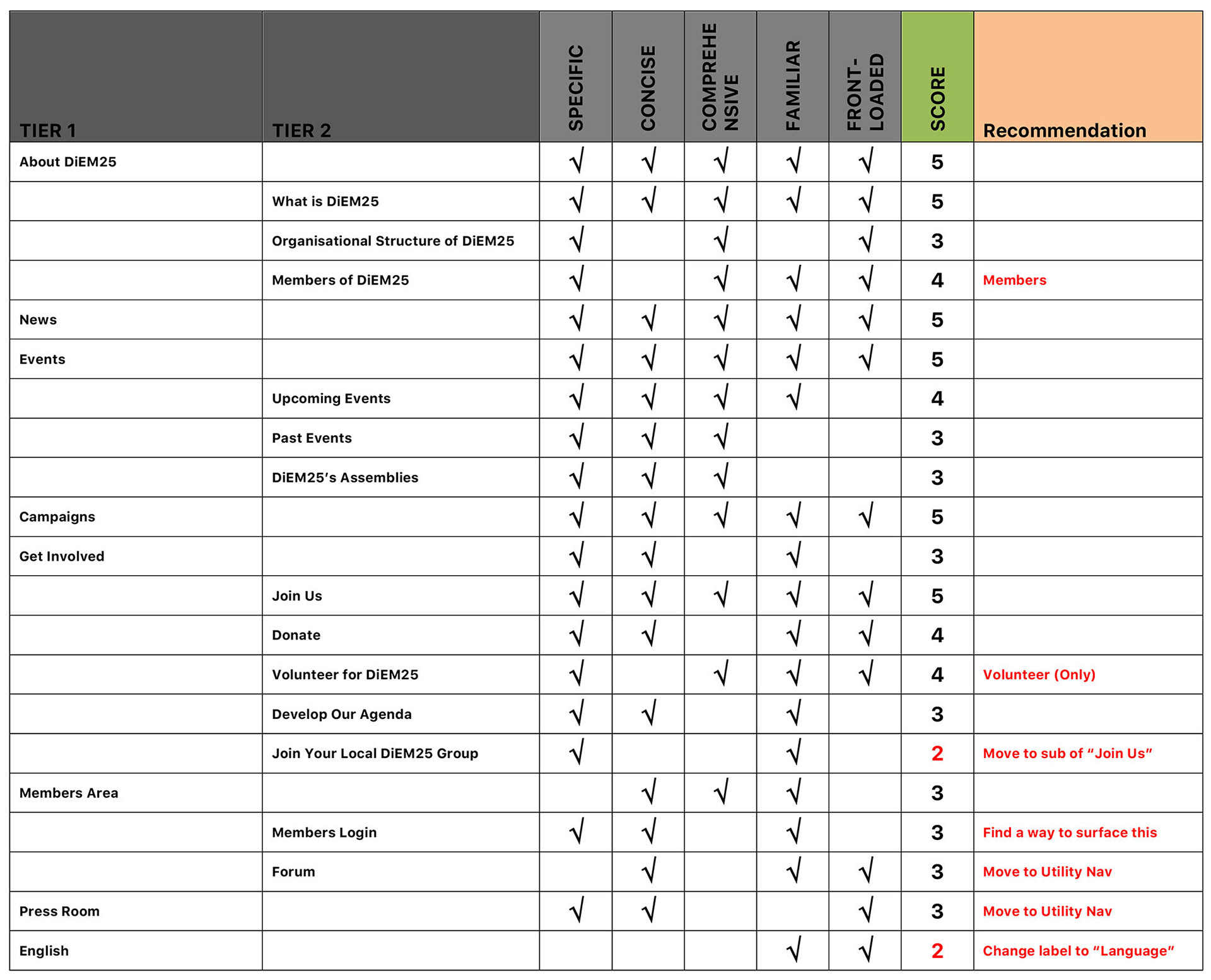 INFORMATION ARCHITECTURE MOCK-UP